Laat me m'n eigen gang maar gaan...
4 Jan thru 4 Jan 2020
Iedereen legt een eigen pad af. Maar wat is jouw unieke pad om te bewandelen? In de huidige maatschappij ervaar je al snel de druk om te presteren, angst voor mislukking, om anderen teleur te stellen of de druk van social media. Je krijgt honderden indrukken per dag te verwerken, er is zoveel te zien, zoveel om na te streven. Maar is dat wie jij bent? En is wat jij van anderen ziet, wel wie zij echt zijn? Hoe zorg je dat je je eigen stem blijft volgen en leeft vanuit authenticiteit?

Isabelle Beernaert weet met haar choreografieën de harten van het publiek te raken. Maar hoe komt het dat iets je raakt of juist niet? Waarom staan je haren rechtop bij het horen van een bepaald muziekstuk? En waarom smaakt het ene gerecht zoveel beter dan het andere? Isabelle gelooft dat dit voortkomt uit de bezieling waarmee iets wordt gecreëerd. De passie, de liefde, de intentie die erachter zit, de roep van je hart. Dit thema staat centraal in de voorstelling Laat me.

Voor Laat me blijft choreografe Isabelle Beernaert op eigen bodem en laat zij zich inspireren door grootmeesters van de Nederlandstalige chansons. Waar haar laatste producties veelal gekenmerkt werden door internationale invloeden, brengt Isabelle haar choreografieën dit keer dichterbij huis dan ooit. Laat u meeslepen en verrassen door dans op prachtige Nederlandstalige klassiekers.
Website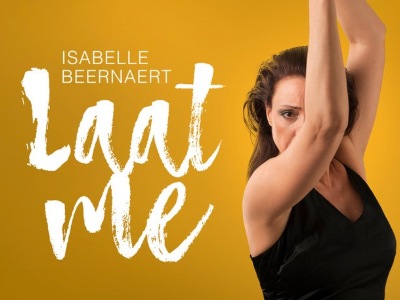 General information
Organisation:

Theater B.V.

Locations:

RAI Theatre

Prices:

From €25,- to €35,-
Opening hours
#
Opening time
Closing time
2020-01-04
20:10
-
00:00