Welcome to the largest data & machine learning conference in Europe.
15 Oct thru 17 Oct 2019
It's a unique experience for developers, data engineers, data scientists, and decision-makers to collaborate at the intersection of data and ML. Attendees will learn about the latest advances in Apache Spark™ and ML technologies like TensorFlow, MLflow, PyTorch as well as real-world enterprise AI best practices.
Website
Travel website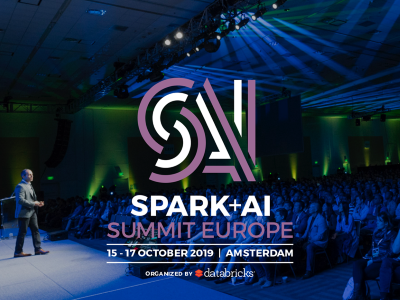 General information
Organisation:

Databricks Inc.

Locations:

RAI Amsterdam

Prices:

From €795,- to €1395,-
Opening hours
#
Opening time
Closing time
2019-10-15
09:00
-
18:00
2019-10-16
09:00
-
18:00
2019-10-17
09:00
-
18:00
Stay connected: