UEG Week is a major international congress in the area of gastroenterology & hepatology.
10 Oct thru 14 Oct 2020
UEG Week is one of the major international congresses in the field of gastroenterology and hepatology. It includes the latest advances in clinical management as well as the best original research in GI and liver disease.

The congress officially starts with the Postgraduate Teaching Programme from Saturday to Sunday, which is followed by the core programme from Monday to Wednesday.

UEG supports interactivity and creates a lively setting with audience voting sessions, clinical case-based presentations/sessions, debates and tandem talks, round-table- and panel-discussions, as well as various poster sessions and oral poster presentations of the top posters.

UEGs mission is to act as the united and trusted voice of European gastroenterology and to be recognised as the leading authority for digestive health. UEG promotes science, research, education and excellent quality of care and aims to reduce health inequalities across Europe. UEGs vision is to reduce the burden of digestive diseases and improve digestive health.
Website
Contact website
Newsletter
Travel website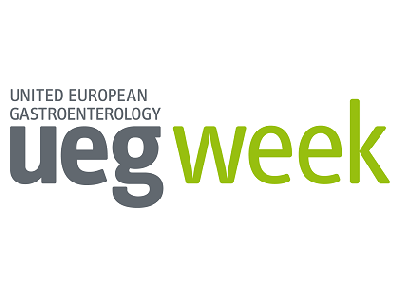 General information
Organisation:

United European Gastroenterology GmbH

Locations:

RAI Amsterdam

Prices:

€60 - €1000
Opening hours
#
Opening time
Closing time
2020-10-10
09:00
-
16:30
2020-10-11
08:30
-
16:00
2020-10-12
08:00
-
17:30
2020-10-13
08:30
-
17:30
2020-10-14
08:30
-
15:30